Russian left-sided defender Yuri Zhirkov started his career at Spartak Tambov before joining fellow Russian club CSKA Moscow in January 2004. His CSKA Moscow debutcame during the Russian Super Cup clash with Spartak Moscow which ended in a 3-1 win for his team thus winning his first trophy in professional football. The said Russian Super Cup was played on March 7, 2004.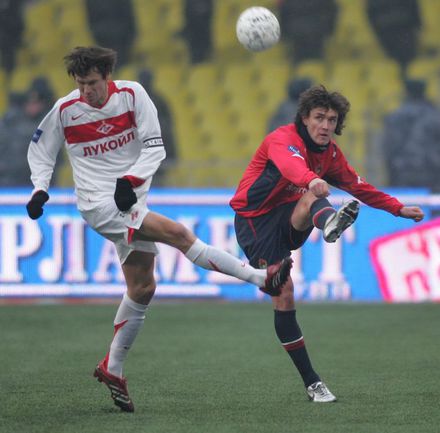 Yuri Zhirkov made his Champions League debut in CSKA Moscow colours on July 27, 2004. His Champions League bow was against Neftchi Baku of Azerbaijan during the qualifiers.
Zhirkov was part of the CSKA Moscow squad that won the UEFA Cup in 2005. He scored the second CSKA Moscow goal during the 3-1 win over Portuguese club Sporting Lisbon in the final. Yuri Zhirkov and his CSKA Moscow teammates were able to win the UEFA Cup despite the fact that the final was held at the home of their opponents.
Yuri Zhirkov featured in all the six group stages for CSKA Moscow during the 2006/07season in the UEFA Champions League and scored what turned out to be the best goal of the season during one of those games. His brilliant goal against German team Hamburg on December 6,2006 was officially made the best goal of the season. Zhirkov made it three goals in European competitions when he found the back of the net against Czech side Lech Poznan in the UEFA Cup during the 2008/09 season. For the 2009/10 season, Yuri Zhirkov featured in three games on the UEFA Cup stage with two of the games coming against Premier League opposition Aston Villa. The other game was against Shakthar Donetsk of Ukraine. In the second game against Aston Villa, Zhirkov found the back of the net, while he was suspended for one game after he was cautioned by the referee during the third game against Shakthar Donetsk.