At the beginning of 2016, Guus Hiddink started to take control of Chelsea as he replaced Jose Mourinho who was sacked due to a string of poor results. Upon his arrival to Stamford Bridge, Hiddink has a huge mountain to climb as Chelsea was in shambles.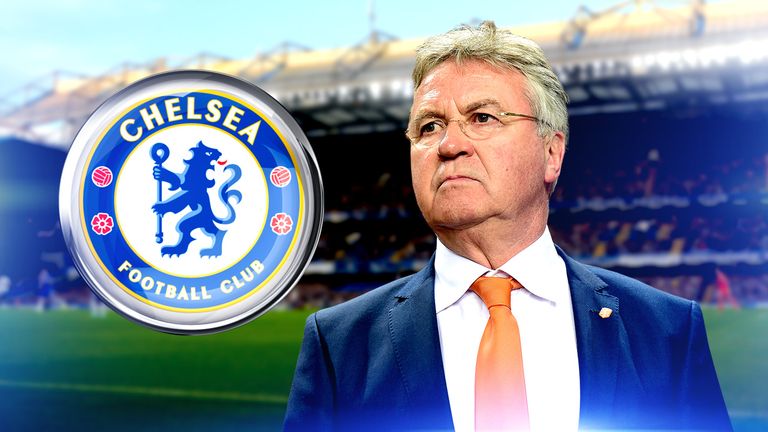 During the last few months of Mourinho in charge of Chelsea, the team was performing disastrously with successive disappointing results and they were even in danger of getting relegated as Chelsea was dangerously slipping down the bottom spots of the Premier League.
When Guus Hiddink arrived to Stamford Bridge, there were doubts if the Dutch manager could repair the state of the squad as they were just discouraged and looked like a completely different squad than the one which won the Premier League title in the previous season but Guus Hiddink has managed to spark life to the English club.
The Dutch coach has managed to keep Chelsea in the middle section of the Premier League standings and despite all of the obstacles that he had to overcome after being selected as the coach of Chelsea, Yuri Zhirkov always had his support from the start.
Speaking to a football ticketing website he spoke of his adulation for Hiddink, and why he thought he had done such a good job at Stamford Bridge.
"I know Hiddink and I have no doubt that once he took over, the atmosphere at Chelsea became so much better and more relaxed than it had been before. The reason for the recent poor run is psychological. A year ago, Chelsea won the championship and this has had a bearing on the next season. When you win the title, it is also difficult to defend it and to play at the highest level. I think with Guus, Chelsea will ride out the crisis and next season will be back at the top of the table."
This was the statement released by Dinamo Moscow's Yuri Zhirkov back on January of the ongoing year as the Russian defender outlined his confidence towards Guus Hiddink and Zhirkov was correct in his prediction as things did indeed turn out well for the Dutch coach.