Russian defender Daler Kuzyaev has admitted that the team is wary of the threat Spain may provide during their round of 16 clash. The hosts had begun the tournament with convincing wins over Saudi Arabia and Egypt but they could not maintain their lead after a disappointing 3-0 defeat to Uruguay in the final group stage game.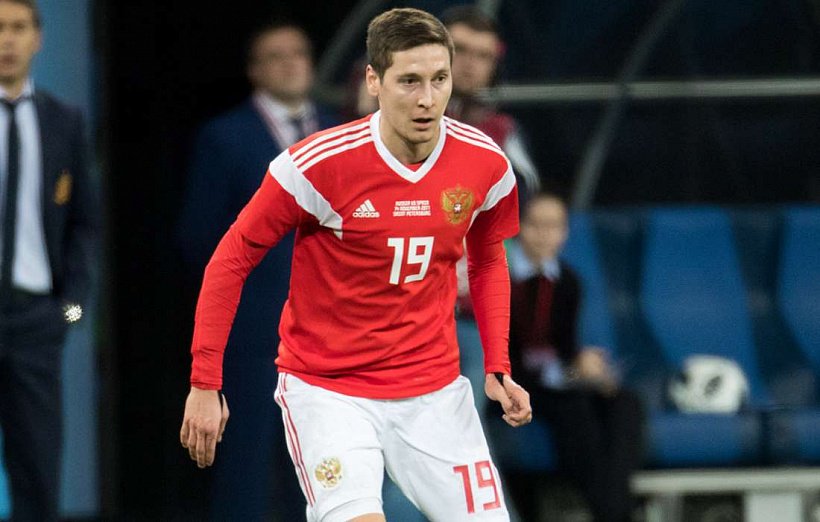 As such, they have been pitted against Spain for the knockout stage of the World Cup and Kuzyaev admits that the team need to prepare carefully in order to secure a surprise win over La Roja, he said: "
We learned upon arrival in Moscow that our next opponent is Spain… Spain and Portugal are serious opponents… Spain like to own the ball, they have the highest technical level, so we are going to study the opponent in the upcoming days. Of course, we are wary, just like we would be wary of any other opponent. We will prepare [for the game] very carefully."
Since the start of the World Cup, the bigger nations have tended to struggle to score freely barring the group involving Belgium and England and it will be interesting to see whether this changes during the knockout stage where they are a couple of fancied ties to look forward to. Aside from Russia's game against Spain, Croatia should also anticipate their chances versus Denmark after laying their mark during the group stage of the tournament.
The Croats were expected to potentially tussle with Nigeria and Iceland for the second spot behind Argentina in Group D but they have managed to perform above expectations with their golden generation by securing the first spot in the standings. Nonetheless, their quarter-final tie could be a difficult one as they could find themselves facing Spain, who are one of the tournament's favourites alongside Brazil.