Former Arsenal midfielder Andrey Arshavin, who was the first player to score four goals at Anfield in more than 60 years, has officially announced his retirement from professional football.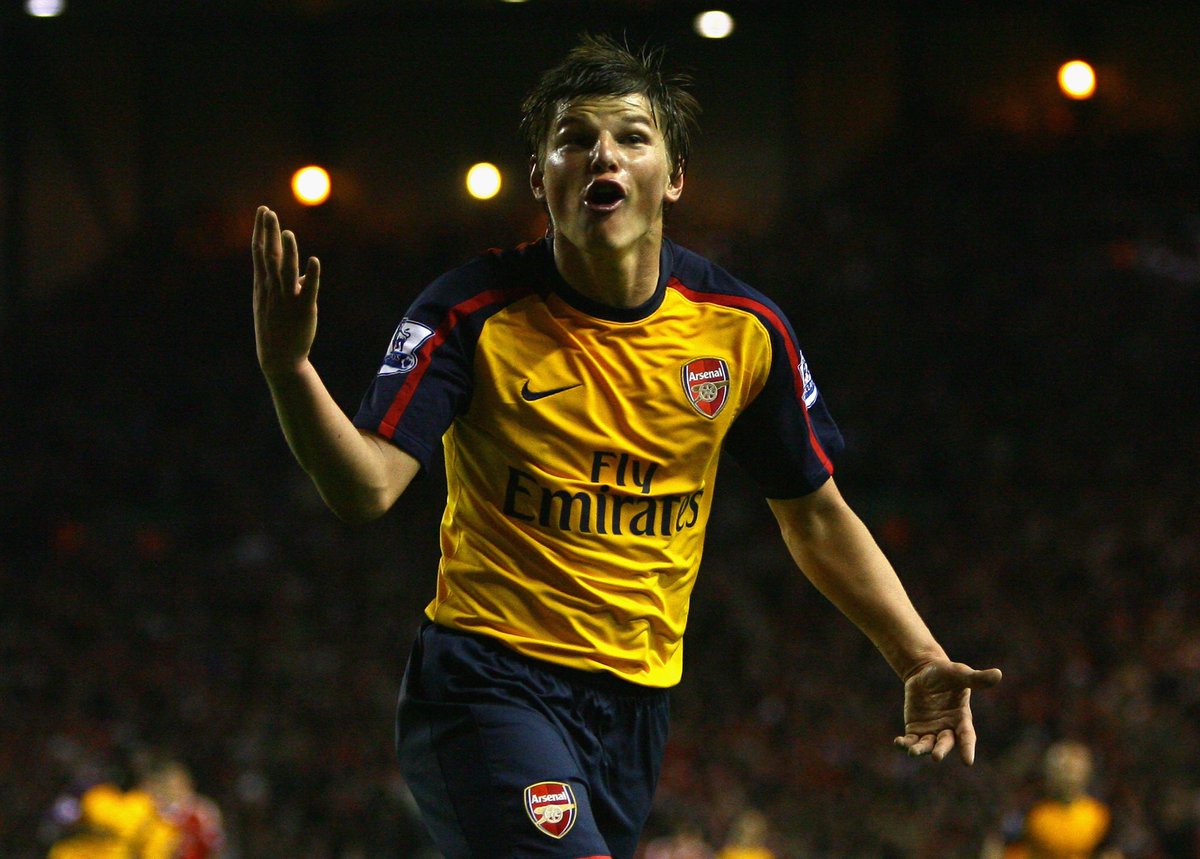 That game against Liverpool in 2009 which ended in a high scoring 4-4 draw will live long in the memories of Arsenal fans, and will be right up there with the very best. In fact, when you think of the all-time greatest Premier League games in the past 30 years, this tie has to up there.
Andrey Arshavin, since arriving at the Emirates Stadium showed flashes of brilliance but didn't exactly set the world alight, struggling for consistency, which led to him being loaned out to Russian side, Zenit St. Petersburg before being signed by the club on a permanent basis.
However, he will forever be remembered by Arsenal fans, not by any other reason but for the big match against Liverpool at Anfield eight years ago, in which the Russian registered four goals and won the Player of the Match award.
He netted the first of the four goals just 36 minutes in, receiving a perfectly weighted pass from Cesc Fabregas after some slack play from former Liverpool defender, Javier Mascherano on the edge of the box.
Two quick fire goals from Fernando Torres and Yossi Benayoun put the Reds back in front, leaving Arsenal with a mountain to climb but Arshavin rose up to the occasion, firing a cracking effort from 20 yards out to bring both teams level again.
He bagged his hat trick few minutes later, putting Arsenal ahead for the second time in the game. Fernando Torres then got his second goal, bringing the game to 3-3.
The drama was far from over yet as Arshavin scored a beautiful solo goal, making it four goals in the match for the Russian, to put his team ahead for the third time before Benayoun salvaged a point for Liverpool late on.